There are some amazing new releases in the YA world set for December 2015!   Browse below to find your most anticipated, upcoming book(s)!
December 1, 2015
Nexis (Trickster #1) » A. L. Davroe
[caption id="" align="alignleft" width="317"]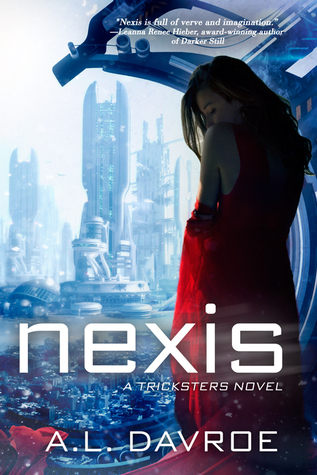 December 1[/caption]
In the domed city of Evanescence, appearance is everything. A Natural Born amongst genetically-altered Aristocrats, all Ella ever wanted was to be like everyone else. Augmented, sparkling, and perfect. Then…the crash. Devastated by her father's death and struggling with her new physical limitations, Ella is terrified to learn she is not just alone, but little more than a prisoner.Her only escape is to lose herself in Nexis, the hugely popular virtual reality game her father created. In Nexis she meets Guster, a senior player who guides Ella through the strange and compelling new world she now inhabits. He offers Ella guidance, friendship…and something more. Something that allows her to forget about the "real" world, and makes her feel whole again.But Nexis isn't quite the game everyone thinks it is.And it's been waiting for Ella
Personal Note:
 This sounds very cool.  There have been a slew of virtual reality books coming out the past few years and I haven't liked any of them so far, except for Veronica Rossi's books, but I will be certain to pick up 
Nexis 
and give it a go!
Their Fractured Light (Starbound #3) » Amie Kaufman and Meagan Spooner
[caption id="" align="alignleft" width="240"]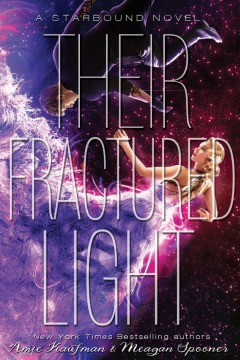 December 1[/caption]
A year ago, Flynn Cormac and Jubilee Chase made the now infamous Avon Broadcast, calling on the galaxy to witness for their planet, and protect them from destruction. Some say Flynn's a madman, others whisper about conspiracies. Nobody knows the truth. A year before that, Tarver Merendsen and Lilac LaRoux were rescued from a terrible shipwreck—now, they live a public life in front of the cameras, and a secret life away from the world's gaze.Now, in the center of the universe on the planet of Corinth, all four are about to collide with two new players, who will bring the fight against LaRoux Industries to a head. Gideon Marchant is an eighteen-year-old computer hacker—a whiz kid and an urban warrior. He'll climb, abseil and worm his way past the best security measures to pull off onsite hacks that others don't dare touch.Sofia Quinn has a killer smile, and by the time you're done noticing it, she's got you offering up your wallet, your car, and anything else she desires. She holds LaRoux Industries responsible for the mysterious death of her father and is out for revenge at any cost.When a LaRoux Industries security breach interrupts Gideon and Sofia's separate attempts to infiltrate their headquarters, they're forced to work together to escape. Each of them has their own reason for wanting to take down LaRoux Industries, and neither trusts the other. But working together might be the best chance they have to expose the secrets LRI is so desperate to hide.
Personal Note:
The anticipation for this book is hot.  I've read the first two installments (and was even part of book two's blog tour!) and am working on reading this one right now. Expect my review shortly!
Forbidden » Eve Bunting
[caption id="" align="alignleft" width="314"]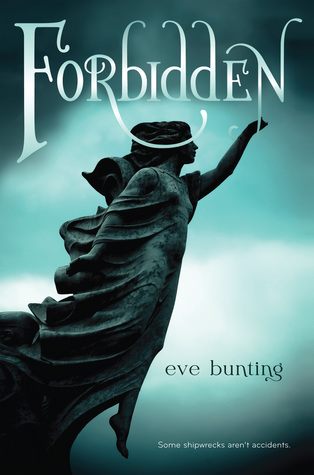 December 1[/caption]
In early-nineteenth century Scotland, sixteen-year-old Josie, an orphan, is sent to live with an aunt and uncle on the rocky, stormy northwest coast. Everything and everyone in her new surroundings, including her relatives, is sinister, threatening, and mysterious. She's told that Eli, the young man she's attracted to, is forbidden to her, but not why. Spirited, curious, and determined, Josie sets out to learn the village's secrets and discovers evil, fueled by heartless greed, as well as a ghostly presence eager for revenge. An author's note gives the historical inspiration for this story.
Personal Note:
 It sounds like an interesting historical fiction piece that I'll be sure to look into.
Gateway to the Fourline » Pam Brondos
[caption id="" align="alignleft" width="316"]
December 1[/caption]
Years before, a gateway opened between their world and ours. Sending one young woman through may be the key to survival for the kingdom of Fourline.Strapped for cash, college student Natalie Barns agrees to take a job at a costume shop. Sure, Estos—her classmate who works in the shop—is a little odd, but Nat needs the money for her tuition.Then she stumbles through the mysterious door behind the shop—and her entire universe transforms.Discovering there's far more to Estos than she ever imagined, Nat gets swept up in an adventure to save his homeland, an incredible world filled with decaying magic, deadly creatures, and a noble resistance of exiled warriors battling dark forces. As she struggles with her role in an epic conflict and wrestles with her growing affection for a young rebel, Soris, Nat quickly learns that nothing may go as planned…and her biggest challenge may be surviving long enough to make it home.
Personal Note:
  I recently purchased this book and it's high on my TBR.  I love the premise! It reminds me of Laini Taylor's work.
December 8, 2015
Inherit the Stars » Tessa Elwood
[caption id="" align="alignleft" width="318"]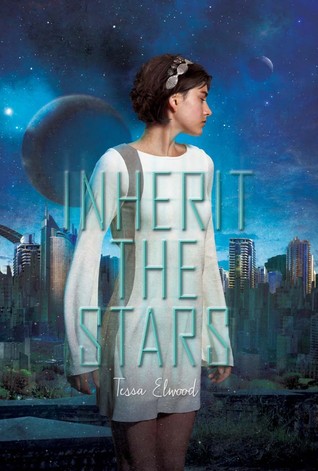 December 8[/caption]
Three royal houses ruling three interplanetary systems are on the brink of collapse, and they must either ally together or tear each other apart in order for their people to survive.Asa is the youngest daughter of the house of Fane, which has been fighting a devastating food and energy crisis for far too long. She thinks she can save her family's livelihood by posing as her oldest sister in an arranged marriage with Eagle, the heir to the throne of the house of Westlet. The appearance of her mother, a traitor who defected to the house of Galton, adds fuel to the fire, while Asa also tries to save her sister Wren's life . . . possibly from the hands of their own father.But as Asa and Eagle forge a genuine bond, will secrets from the past and the urgent needs of their people in the present keep them divided?
Personal Note:
 I was lucky enough to get an ARC of this a while back.  Unfortunately, I didn't like the book much at all.  I'm looking forward to seeing if any major edits were made, though.
Wandering Star (Zodiac #2) » Romina Russell
[caption id="" align="alignleft" width="310"]
December 8[/caption]
Orphaned, disgraced, and stripped of her title, Rho is ready to live life quietly, as an aid worker in the Cancrian refugee camp on House Capricorn. But news has spread that the Marad--an unbalanced terrorist group determined to overturn harmony in the Galaxy--could strike any House at any moment.Then, unwelcome nightmare that he is, Ochus appears to Rho, bearing a cryptic message that leaves her with no choice but to fight. Now Rho must embark on a high-stakes journey through an all-new set of Houses, where she discovers that there's much more to her Galaxy--and to herself--than she could have ever imagined.
Personal Note:
 I remember reading book one in this series and being vastly underwhelmed.  I think what killed the book for me was the mystical, indistinct way Rho reads the constellations.  So much importance plot-wise was given to her technique, which, in the end, didn't make any sense to me whatsoever.  That being said, if my library gets a copy of Wandering Star, I might pick it up.
The Trouble With Destiny » Lauren Morrill
[caption id="" align="alignleft" width="311"]
December 8[/caption]
With her trusty baton and six insanely organized clipboards, drum major Liza Sanders is about to take Destiny by storm—the boat, that is. When Liza discovered that her beloved band was losing funding, she found Destiny, a luxury cruise ship complete with pools, midnight chocolate buffets, and a $25,000 spring break talent show prize. Liza can't imagine senior year without the band, and nothing will distract her from achieving victory. She's therefore not interested when her old camp crush, Lenny, shows up on board, looking shockingly hipster-hot. And she's especially not interested in Russ, the probably-as-dumb-as-he-is-cute prankster jock whose ex, Demi, happens be Liza's ex–best friend and leader of the Athenas, a show choir that's the band's greatest competition.But it's not going to be smooth sailing. After the Destiny breaks down, all of Liza's best-laid plans start to go awry. Liza likes to think of herself as an expert at almost everything, but when it comes to love, she's about to find herself lost at sea.
Personal Note: 
This... doesn't sound like something I'd like, judging by the blurb.  A love triangle important enough to make the book summary.  Where's the exit?
/// /// ///
That's about it, folks!  Are you excited, yet?  Also, please forgive if you know of a book that's missing from the list.  Leave a comment below, and I'll pop it up!