Queen of Shadows (Throne of Glass #4) by Sarah J. Maas
September 1, 2015 from Bloomsbury USA Childrens
Everyone Celaena Sardothien loves has been taken from her. But she's at last returned to the empire—for vengeance, to rescue her once-glorious kingdom, and to confront the shadows of her past . . .

She will fight for her cousin, a warrior prepared to die just to see her again. She will fight for her friend, a young man trapped in an unspeakable prison. And she will fight for her people, enslaved to a brutal king and awaiting their lost queen's triumphant return.

Celaena's epic journey has captured the hearts and imaginations of millions across the globe. This fourth volume will hold readers rapt as Celaena's story builds to a passionate, agonizing crescendo that might just shatter her world.
Everything, Everything by Nicola Yoon
September 1, 2015 from Delacorte Books for Young Readers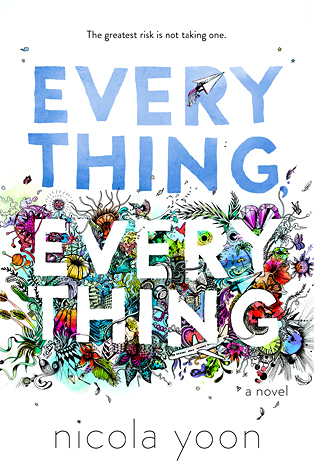 This innovative, heartfelt debut novel tells the story of a girl who's literally allergic to the outside world. When a new family moves in next door, she begins a complicated romance that challenges everything she's ever known. The narrative unfolds via vignettes, diary entries, texts, charts, lists, illustrations, and more.

My disease is as rare as it is famous. Basically, I'm allergic to the world. I don't leave my house, have not left my house in seventeen years. The only people I ever see are my mom and my nurse, Carla.

But then one day, a moving truck arrives next door. I look out my window, and I see him. He's tall, lean and wearing all black—black T-shirt, black jeans, black sneakers, and a black knit cap that covers his hair completely. He catches me looking and stares at me. I stare right back. His name is Olly.

Maybe we can't predict the future, but we can predict some things. For example, I am certainly going to fall in love with Olly. It's almost certainly going to be a disaster.



Tonight the Streets Are Ours by Leila Sales
September 15, 2015 from Farrar, Straus, and Giroux (BYR)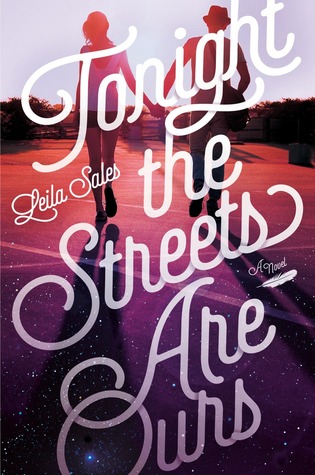 From the author of This Song Will Save Your Life comes a funny and relatable book about the hazards of falling for a person you haven't met yet.


Seventeen-year-old Arden Huntley is recklessly loyal. Taking care of her loved ones is what gives Arden purpose in her life and makes her feel like she matters. But she's tired of being loyal to people who don't appreciate her—including her needy best friend and her absent mom.

Arden finds comfort in a blog she stumbles upon called "Tonight the Streets Are Ours," the musings of a young New York City writer named Peter. When Peter is dumped by the girlfriend he blogs about, Arden decides to take a road trip to see him.

During one crazy night out in NYC filled with parties, dancing, and music—the type of night when anything can happen, and nearly everything does—Arden discovers that Peter isn't exactly who she thought he was. And maybe she isn't exactly who she thought she was, either.
Lock & Mori (Lock & More #1) by Heather W. Petty
September 15, 2015 from Simon & Schuster Books for Young Readers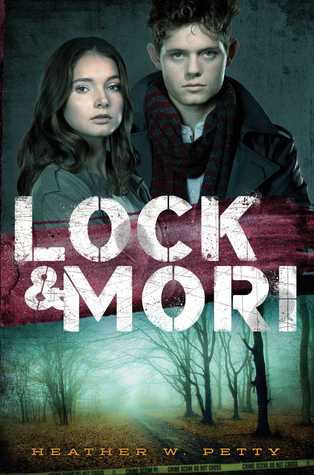 In modern-day London, two brilliant high school students, one Sherlock Holmes and a Miss James "Mori" Moriarty, meet. A murder will bring them together. The truth very well might drive them apart.


Before they were mortal enemies, they were much more.

FACT: Someone has been murdered in London's Regent's Park. The police have no leads.

FACT: Miss James "Mori"Moriarty and Sherlock "Lock" Holmes should be hitting the books on a school night. Instead, they are out crashing a crime scene.

FACT: Lock has challenged Mori to solve the case before he does. Challenge accepted.

FACT: Despite agreeing to Lock's one rule--they must share every clue with each other--Mori is keeping secrets.

OBSERVATION: Sometimes you can't trust the people closest to you with matters of the heart. And after this case, Mori may never trust Lock again.
Beastly Bones (Jackaby #2) by William Ritter
September 22, 2015 from Algonquin Young Readers



The highly anticipated follow-up to the "rich world"* of the "lighthearted and assured debut,"† featuring an "irresistible character"‡ whose first thrilling and original adventure "demands sequels."*


"I've found very little about private detective R. F. Jackaby to be standard in the time I've known him. Working as his assistant tends to call for a somewhat flexible relationship with reality."

In 1892, New Fiddleham, New England, things are never quite what they seem, especially when Abigail Rook and her eccentric employer R. F. Jackaby are called upon to investigate the supernatural.

First, a vicious species of shape-shifters disguise themselves as a litter of kittens, and a day later, their owner is found murdered with a single mysterious puncture wound. Then in nearby Gad's Valley, now home to the exiled New Fiddleham police detective Charlie Cane, dinosaur bones from a recent dig mysteriously go missing, and an unidentifiable beast starts attacking animals and people, leaving their mangled bodies behind. Charlie calls on Abigail for help, and soon Abigail and Jackaby are on the hunt for a thief, a monster, and a murderer.
The Unquiet by Mikaela Everett
September 22, 2015 from Greenwillow Books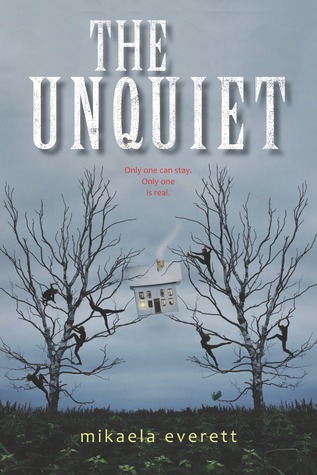 For most of her life, Lirael has been training to kill—and replace—a duplicate version of herself on a parallel Earth. She is the perfect sleeper-soldier. But she's beginning to suspect she is not a good person.


The two Earths are identical in almost every way. Two copies of every city, every building, even every person. But the people from the second Earth know something their duplicates do not—two versions of the same thing cannot exist. They—and their whole planet—are slowly disappearing. Lira has been trained mercilessly since childhood to learn everything she can about her duplicate, to be a ruthless sleeper-assassin who kills that other Lirael and steps seamlessly into her life.

An intricate, literary stand-alone from an astonishing new voice, The Unquiet takes us deep inside the psyche of a strong teenage heroine struggling with what she has been raised to be and who she really is. Fans of eerily futuristic and beautifully crafted stories such as Never Let Me Go, Orphan Black, and Fringe will find themselves haunted by this unsettling debut.
Menangerie (Menangerie #1) by Rachel Vincent
September 29, 2015 from MIRA
Six of Crows (Six of Crows #1) by Leigh Bardugo
September 29, 2015 from Henry Holt and Company



Ketterdam: a bustling hub of international trade where anything can be had for the right price—and no one knows that better than criminal prodigy Kaz Brekker. Kaz is offered a chance at a deadly heist that could make him rich beyond his wildest dreams. But he can't pull it off alone...


A convict with a thirst for revenge.

A sharpshooter who can't walk away from a wager.

A runaway with a privileged past.

A spy known as the Wraith.

A Heartrender using her magic to survive the slums.

A thief with a gift for unlikely escapes.

Six dangerous outcasts. One impossible heist. Kaz's crew is the only thing that might stand between the world and destruction—if they don't kill each other first.