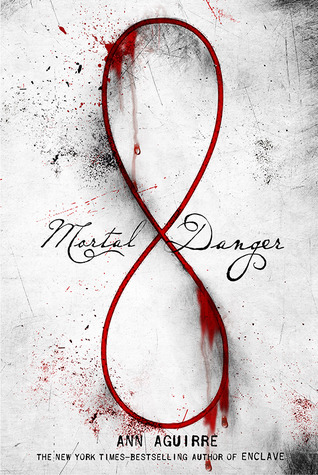 I'd been hearing bad things about this book. However, I enjoyed Ann Aguirre's
Razorland
trilogy so much that I wanted to give her latest YA effort a shot. I'm here to report that the other reports are true. This book — which I did not finish — is appallingly bad.
From what I've read so far, I can attribute my distaste to two main issues: the protagonist is contemptible and the writing is poor.
I should feel sympathy for Edie. When we meet her, she's preparing to throw herself over a bridge, tormented as she is by the constant bullying she endures at her high school. Her plan is waylaid by the appearance of a young man, who offers her a Faustian bargain — three wishes in return for a few favors down the line.
Once Edie's life was no longer in peril, my concern for the character evaporated quickly. She's bratty, superficial, and immature and has a really banal narrative voice. Her wishes are aimed at "taking down" her tormentors at her swanky school, Blackbriar, which I found to be an uncompelling and shallow mission. She actually reminded me of two famous fictional characters: Peter Pettigrew — the contemptible victim — and Bella Swan — a superior/hangdog dichotomy.
Not only was the protagonist a dud, but the writing seemed... juvenile? I know Aguirre can write well; I can only assume she wrote this book quickly or had a not-so thorough editor. I'm sensitive that this sounds harsh, but I also don't want to pull any punches. From the vapid detailing to hackneyed instalove, the construction of this novel was alarming.
After reading just a portion of
Mortal Danger,
I'll be more hesitant to read Aguirre's future offerings.